Complex systems can be operated precisely and intuitively with G-SIM, even across multiple locations.
G-SIM
The G-SIM management software is the ideal complement for managing and operating your G-Core systems. Maintain an overview of complex units, whether on-site or in globally distributed G-SIM installations. All information from your Geutebrück system and all third-party systems connected via interfaces are bundled, making it easier for you to manage your data.
Thanks to the optionally bookable global data synchronization of each individual system, mutual and comprehensive access to resources such as cameras, alarms, process data and, for admins, setup data is possible.
G-SIM is particularly characterized by its fast and clear operability. Site plans and georeferenced maps integrated in the system provide an optimal overview. By dragging the camera image into the site plan, the camera position is displayed directly, enabling orientation even within very large installations with many geographically distant locations. The intuitive user interface of the software can be set individually for each user.
In addition, the web browser integration option enables protected, bookmark-controlled integration of the web user interfaces of third-party security or facility management systems in G-SIM Viewers. Of course, Internet pages such as weather channels, news services or web video streams and much more can also be displayed and operated in this way in the uniform interface of G-SIM.
The intelligent alarm handling with automated alarm workflows and instructions for action optimally supports the user in the processing of alarms. A separately adjustable user rights management enables clearly definable rights for the respective personnel groups and thus individualizes the user interface to the required and desired requirements. Thanks to the clear display and simple operability, terrain monitoring is thus possible with little personnel effort.
By combining image and process data, G-SIM can also be used for process monitoring. Save time and find errors within your processes faster.
Whether G-SIM is used for video monitoring or process visualization - your data is always safe. In the event of a G-Core system failure, G-SIM controls the activation of a failover server to minimize downtime.
Access to sensitive data is restricted by releasing images in a four-eyes principle to always protect your data in the best possible way.
Your security standards can be maintained by also using your own certificates for SSL encryption in the integrated certificate management.
In addition to this, G-SIM automatically detects and supports the activation of FIPS (Federal Information Processing Standard) mode on Windows.
In addition, G-SIM offers optional Active Directory support and advanced integration of external user management using SAML (Security Assertion Markup Language) via Identity Providers (IDP).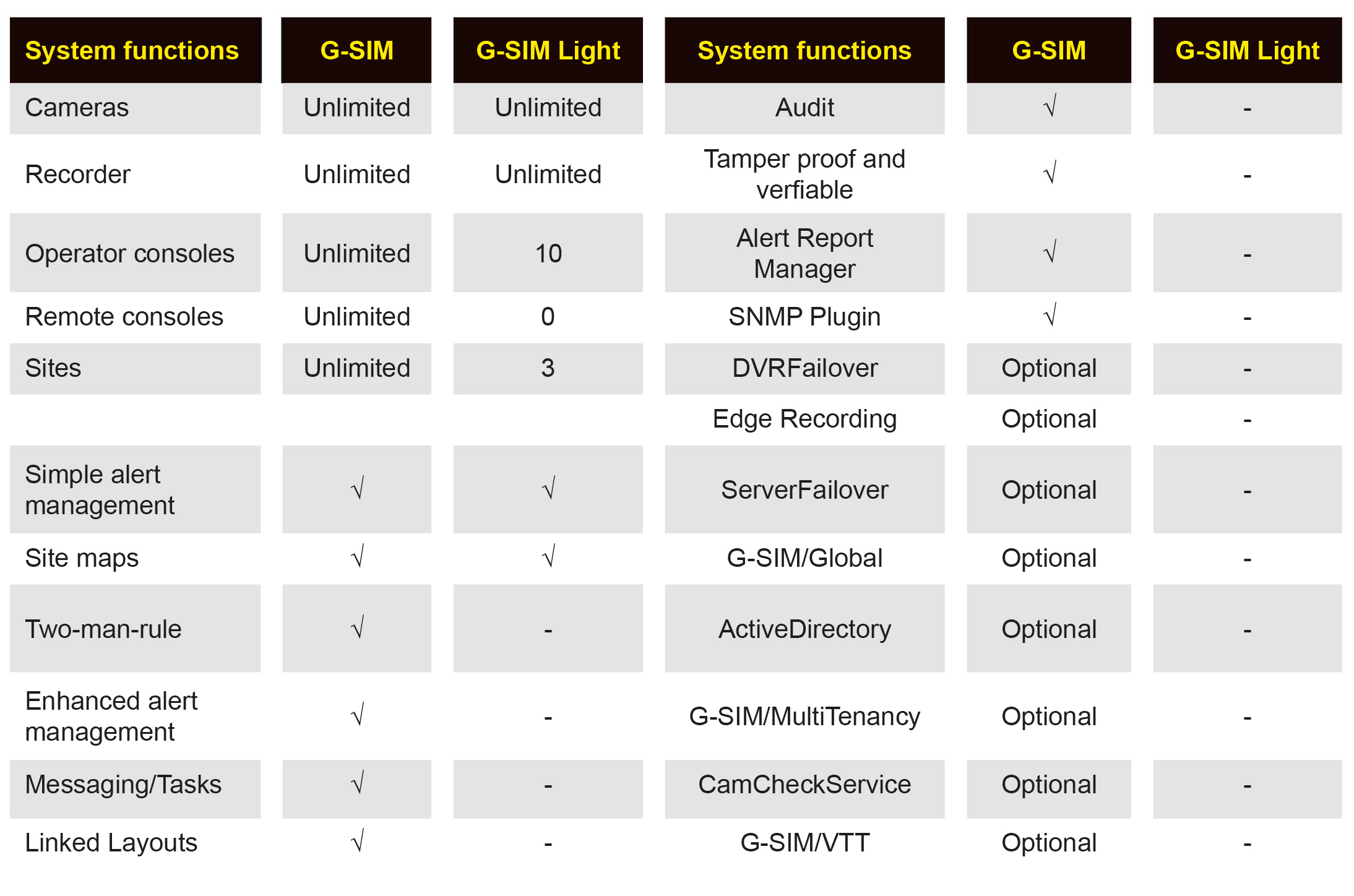 Products