Patch Management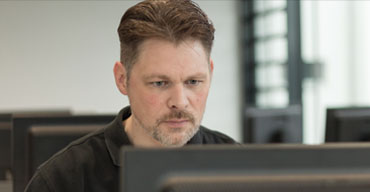 Pop-ups constantly remind you when it's time to update your software to the latest version. During your hectic day-to-day working life it is often hard to find the time to analyze the various points and carry out the update as quickly as possible. The consequences are severe: out-of-date programs are a serious weak spot for every IT department. It may also be the case that the system performance is no longer identical after the updates have been performed, as the update may have changed important parameters. Patch Management is part of the fundamental range of measures to improve IT security and avoids weak spots in the operating system. Using Patch Management, we bring your standard software up to date on a regular and fully automated basis to the latest version and we make sure that important system parameters remain constant. In order to avoid discrepancies between Microsoft patches with Geutebrück software and the Geutebrück system at an early stage, we are now able to offer you four different patch management packages.
Emergency patches will of course still be communicated by our Quality Management team and will always be offered free of charge.
More Information
Extended warranty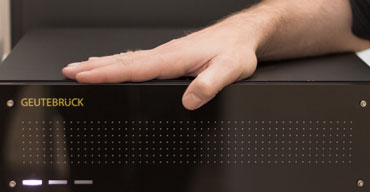 We offer an extended warranty of three years with all of our products to make your life easy. This is a standard service which you will receive when purchasing our products.
Three years are not enough? You need a more extensive warranty? No problem! Extend the warranty to four or even five years with our warranty extension option. Why we offer this? Because we're sure of the quality of our products. And because we want you to feel extra secure and allow you to plan even better.
Maintenance contracts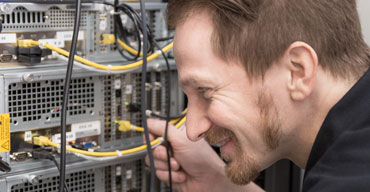 After you have purchased a Geutebrück solution either we or our partner will also take care of the maintenance. All maintenance servicing is individually tailored to each customer and is carried out at fixed intervals by trained Geutebrück specialists. Regular maintenance prevents malfunctions through errors or wear and tear and extends the longevity of the functionality.
Our Support colleagues will be glad to work out an offer which is tailored to our system with precise details on the scope, intervals and costs.
Performance Tests and Certification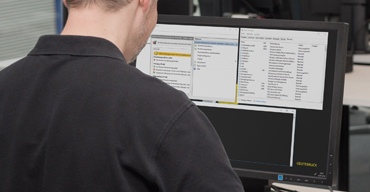 There may be many reasons for end users to insist using their own hardware platform for their VMS – be it IT guidelines or restrictive investment policies. We want to offer those customers the same certainty of compatibility that we offer for our own hardware platforms.
This is why we provide compatibility and performance tests in our laboratory in Windhagen checking the customer platform for OS compatibility and setup, speed of hard disks or maximum number of cameras processable for example. A comprehensive test report is the result.
RMA – Return Material Authorization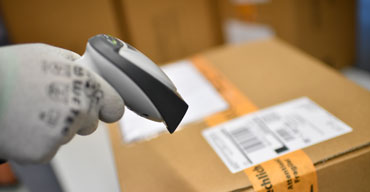 We sincerely hope that you are always satisfied with our products. But if you need to return a product, we ask that you observe the following procedure to ensure that returns go smoothly and can be easily tracked.
Request an RMA from GEUTEBRÜCK
For returns, please always request an RMA from us in advance.
aftersales@geutebrueck.com
For RMAs, please only use this address!
Telephone: +49 (0)2645 137 - 888
In order to assign an RMA, we only need some brief details, which you can find in the RMA form.